So in the upcoming month, if you're in Los Angeles you can catch me in a show, and if you're in San Francisco you can catch a show I wrote. "The Death of Ayn Rand" is shaping up to be excellent. The Virago team has assembled a very fine team for this one. Sondra Putnam as Ayn Rand is an ace performer with brilliant comedic timing.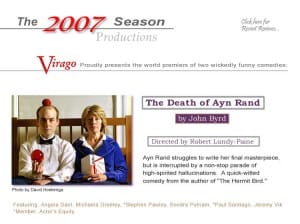 The jukebox musical I'm opening in the OC requires absolutely no brain cells to enjoy. It's just a bunch of big-breasted Bond babes boogying their butts while the band and I cover all the theme songs from all the Bond films. It's just as silly as it sounds.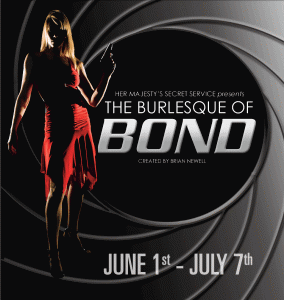 I'll be singing the Duran Duran song and playing guitar. Love to see you at either one!